Welcome to the Jericho Underhill Land Trust (JULT)
Jericho Underhill Land Trust is a private, non-profit organization founded for the purpose of conserving our productive working landscape, scenic vistas and important wildlife habitats. JULT accomplishes that mission by working hand-in-hand with landowners and interested citizens who share a similar goal.
You Are Invited!
Fall Wildflower Walk at Mills Riverside Park
September 7, 2019 10 a.m. to noon – Come join Liz Thompson for a casual walk along the trails of the park. We will be exploring the many plants that brighten the landscape and provide fall color. Liz is the Director of Conservation Science for the Vermont Land Trust and co-author of Wetland, Woodland, Wild-land: A Guide to the Natural Communities of Vermont. Liz also helped start Vermont's Natural Heritage program that protects fragile natural areas. In addition, Liz also teaches field botany and plant ecology at the University of Vermont. Don't miss this opportunity to learn more about the natural world around us. There will be refreshments at the pavilion and all are welcome.
Cairn Walk at Wolfrun Natural Area
October 5, 2019 10 a.m. to noon – The ever popular Cairn Walk with Joanna Carpenter is an adventure into the past. This easy walk takes us to the historic platform cairns at the southern end of the Wolfrun Natural Area. These rock creations were carefully constructed and have stood the test of time. Some are in the shape of an animal with long tails, some pillar-like with quartz inserts. All are intriguing. We will be carpooling at the Jericho Community Center at 9:30 a.m.
Slideshow: Our lands look beautiful in all seasons!
Local farm fresh produce, remote wildlife habitat, extraordinary scenic vistas, trails for year round enjoyment and so much more... the Jericho Underhill Land Trust works diligently to permanently protect the natural areas that make our community so special. If you are not already a member, please consider joining us!
Finding our Trails
Do you know JULT's trails are in a state-wide data base? Local Motion's Trail Finder is a great website for all kinds of trails in our area. Check out their website at http://trailfinder.info/index.php
Check out the JULT video created by Michael McKnight
Our lands serve many purposes including recreation, wildlife habitat, agriculture and forestry.
Barber Farm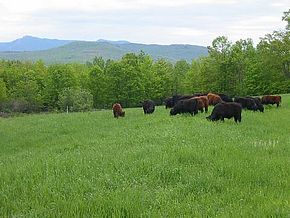 Conservation Planning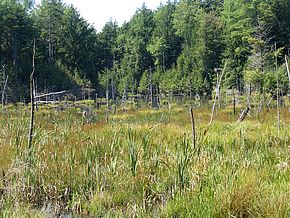 Logging
Farmer's Market