20th Annual Bird Walk!
Saturday, May 12
Mills Riverside Park
7 a.m.
One of the most noticeable indications of spring is the return of our spring migrant birds. We are always pleased to have Evergreen Erb, with the assistance of Sabina Ernst, lead another exciting bird walk at Mills Riverside Park. Evergreen has led this casual walk for 20 years and counting! We expect to see newly arrived warblers, Baltimore orioles, Eastern kingbirds, song sparrows and many more. These birds arrive decked out in vivid, full breeding plumage and announce their presence with a variety of songs. Bring your binoculars and plan on a fun walk whether you are a beginning birder or an expert.
2nd Annual Spring Wildflower Walk!
Saturday, May 19
Mills Riverside Park
10 a.m.
Michele Tulis will take us on a spring wildflower exploration as we casually walk some of the forested trails of Mills Riverside Park. We expect to see red and white trillium,. Spring beauty, Jack in the Pulpit, trout lily, bloodroot, Dutchmans's Breeches, and more. Wear boots as the trails can be muddy.
New Forest Walk at Kikas Valley Farm
Saturday, June 16
Kikas Valley Farm, Jericho
10 a.m.
Join us as we walk the trail that links our farmland to the donated 70-acre forest parcel. We will talk about forest integrity, signs of a healthy forest, and the working land history of this area. The trail is rugged and climbs the hillside, so we will take our time. We will meet in the small Kikas Valley Farm parking lot off of Tyler Place and on the left.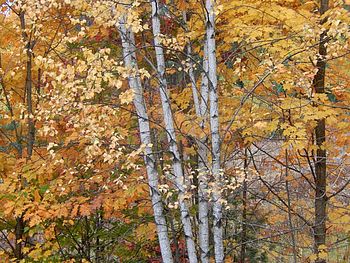 Kikas Valley Overlook Acquisition
In December 2018, JULT received a "Christmas present" of a 71 acre parcel just up the hill from Kikas Valley Farm. Thanks to a generous member we were given this parcel outright. This additional lot abuts Barber Farm land and will preserve wildlife connectivity between Jericho and the Winooski River corridor.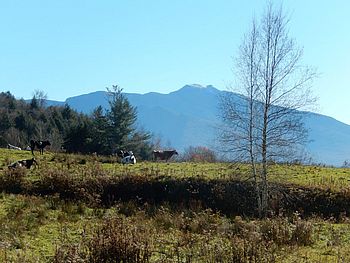 10 Acre Acquisition of Skunk Hollow Pasture
In the fall of 2017, JULT received a donation of 10 acres of pasture adjoining our Kikas Valley Farm lands. This land is part of a 20 acre piece that has been used for many years by a local farmer for grazing his beef cows. The 10 acre parcel we acquired was the portion of the pasture that was suitable for housing development. Thanks to our preservation the farmer can continue to use this land for agricultural purposes.
Wolfrun/Gateway Trail Map Now Available on Trail Finder
Thanks to the good folks at Local Motion's Trail Finder we now have a map of The Wolfrun and Gateway properties. Use this link to get there!